Description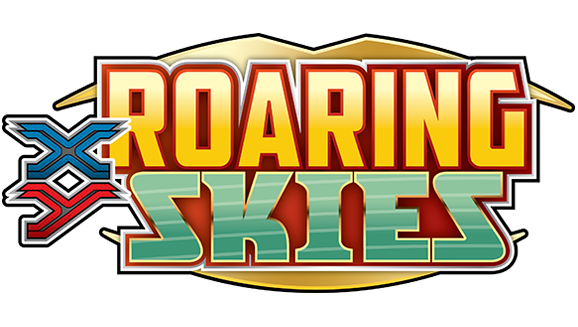 Ride the winds of battle!
Diving from the edge of space, Mega Rayquaza-
EX
makes its magnificent debut while Mega Latios-
EX
and a horde of Dragon types bellow their challenge! With high-flying superstars like Deoxys, Dragonite, Zekrom, Hydreigon-
EX
, and Thundurus-
EX
, the Pokémon TCG: XY—
Roaring Skies
expansion calls you to battle higher, faster, stronger—and with all-new boosts like Mega Turbo and Double Dragon Energy cards, the sky's the limit! Ascend to the clouds and soar to victory!The Pokémon TCG: XY—
Roaring Skies
expansion contains over 100 cards. Each player must have a 60-card deck of Pokémon cards to play.
Ride the winds of battle!
10 additional cards per booster pack
An expansion that flies high!
Booster comes in paper sleeve
You can expand your collection!
Cards vary by pack. Purchase contains only one 10-card package. We cannot promise any specific packaging.
Payment & Security
Your payment information is processed securely. We do not store credit card details nor have access to your credit card information.